[ig_blank_divider height_value="20″]
[ig_single_image image="851″ image_mode="img-responsive" image_alignment="alignleft" image_link="no-link" target="_self" animation_loading="yes" animation_loading_effects="fade_in"]
[ig_special_heading heading_type="2″ heading_style="default" heading_align="textalignleft" padding_bottom_heading="30″ animation_loading="no" animation_loading_effects="fade_in"]Dermaplaning Training[/ig_special_heading]
Dermaplaning is a physical exfoliation that utilizes a surgical steel blade designed to scape away accumulated dead skin cells and vellous hair. It is a comfortable relaxing procedure that can be combined with other services to improve their efficiency and the results are immediate.
[ig_tab_container animation_loading="no" animation_loading_effects="fade_in"]
[ig_tab_section][tab title="About" id="tab-1″]
Training Includes: • Certificate of completion and hands on training. • ProStart kit which contains tools and supplies to stock one treatment room. • One full day of hands on coaching with live models • Assistance with integrating Dermaplaning into your existing back bar and treatment protocols. • Continued Support and Mentoring.
[/tab] [tab title="Dates" id="tab-2″]
April 18, 2016
9:30 am to 4:00 pm
Lunch will be provided
*Post graduate classes are subject to change.  If classes changes you will be notified and and refunded with in 30 days.
[/tab] [tab title="Prices" id="tab-3″]$350.00[/tab]
[tab title="Class Info" id="tab-4″]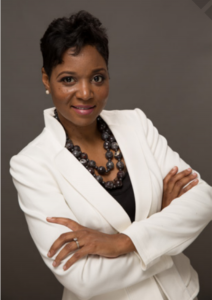 Elizabeth St John Hall
L.E., C.M.E. | Certified Dermaplane Instructor
facesbyliz.skincaretherapy.net
Please review our class requirements, information and etiquette here.
[/tab]
[/ig_tab_section]
[/ig_tab_container]
[ig_divider div_type="normal" margin_top_value="30″ margin_bottom_value="36″ animation_loading="no" animation_loading_effects="fade_in"]